Direct Purchase
Home
Ready to buy? Contact me


--------------------------------------------------------------------------------------------------------------------------------------------------------------------
Are you ready for the next level of REALISM?
When you get your scaler too close to that boulder, do you demand SCALE BODY DAMAGE?
When you scrape along that rock you didn't see, do you want to see the SHEET METAL UNDER YOUR PAINT?
--------------------------------------------------------------------------------------------------------------------------------------------------------------------
Then you've come to the right place, you are looking at aluminum bodies that fit many popular RC truck chassis . The panels are hand formed from 0.01" aluminum - very strong stuff. You can find dimensions such as wheelbase, length, etc, on the page of the body you're interested in.
These are 100% hand-made bodies, so don't expect a flawless machine stamped surface; you will, however, get an excellent FULL METAL BODY. You will need to provide your own bumpers, windows, grille's, lights, etc. One more thing, since this is a hand made custom item, it may not be a direct fit, and you will need to make mounting holes.
These aluminum bodies are their strongest when fully finished, they rely on the other body parts such as windows and grilles (which are not included) to increase rigidity. You can also further reinforce the bodies for increased durability.
-> These bodies can be damaged and dented, but that's the idea! <-
ALL SALES ARE FINAL!
Current body under construction: Toyota Hilux made from 0.01" aluminum with Premium Adhesive, Premium Truck Reinforcing Kit, Drop-Bed and Body Reinforcing. Priced at $199.99 plus shipping to be calculated at time of purchase.
• Jan 6, 2018 4:20pm PST - Hood panel completed
• Jan 21, 2018 6:19pm PST - Tailgate panel completed
• Jan 21, 2018 - Bed panel started
Here is the completed hood panel: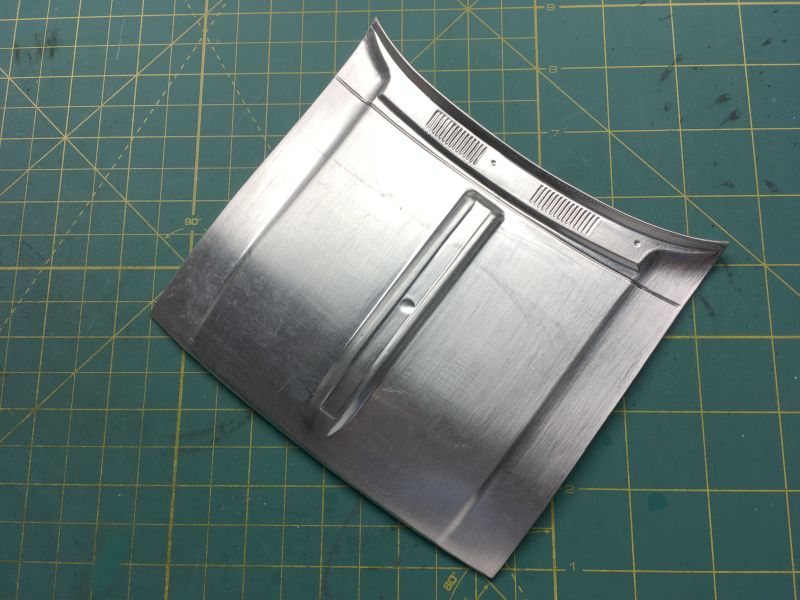 --------------------------------------------------
Completed bodies for sale: No other bodies for sale at this time.