F-350 Box-Art Build - Page 4
Home
I decided to mount the rear bumper a little different from stock. The aluminum F-350 body does not have the bumper mounting flange below the tailgate like the hard plastic body, and though I could've glued the rear bumper directly to the bottom of the aluminum tailgate, I chose to mount it to the frame instead. Mounting the rear bumper to the frame will offer more protection for the rear of the body, like the frame mounted front bumper does for the front of the body. Moreover, I made no modifications to mount it this way; I used pre-existing holes for mounting to the frame and can return it to the stock configuration if I want to.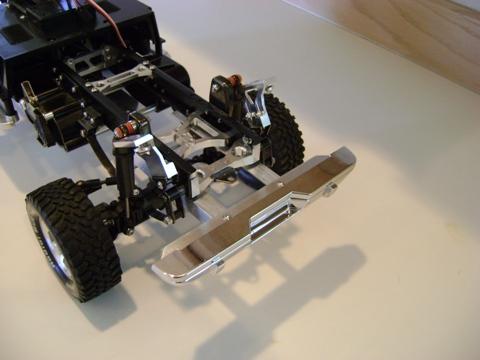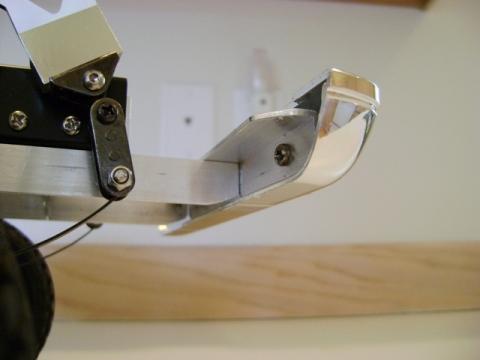 All lights are illuminated with 2mm incandescent bulbs, they are a little more realistic than LED style lights. A mini DPDT center-off switch from Radio Shack, part 275-664 is wired to allow parking lights only, or headlights and parking lights together.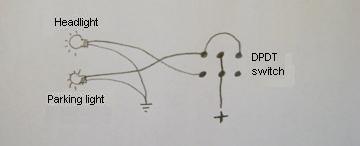 The front and rear parking lights do not get their color from the decal sticker that comes with the F-350, they were airbrushed on the inside with Testors 'Turn Signal Amber Metallic' and 'Stoplight Red Metallic'. Those two paints are THE BEST for painting parking lights.